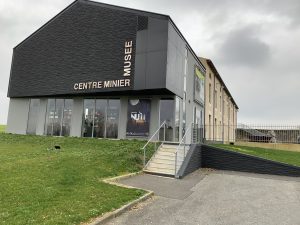 Light and sound show at the mining center of Faymoreau
Integrator: Domovisual

Context:
Visitors start the visit by entering a lift. A dummy wall is rolling to simulate the descent in the mine.
Then visitors enter a 150m long artificial mine. Along the path, 10 AV scenes are installed with dummies, voice-over and light effects.
The visitors end the visit in a rotunda where objects are light on/off sequentially.

Waves System show control and audio match the museum requirements
The integrator was looking for a modular solution with master show control player ordering light show and slave audio players for each scene. Also in some areas there was a need for stand alone audio players.
Waves System has been chosen for the easy implementation of the DMX light show. The DMX512 light show was adjusted in real time through the integrated interface. Also EP230 was able to trigger up to 30 players.
Audio player with triggered input contact make the installation fast and easy.
According to Sebastien from Domovisual "the solution was easy and flexible to install. The show programming and fine tuning went fast and smooth".
List of equipment
2x EP230
25x Nanoplayer box
2x Microplayers